Alabama State and Grambling are set to battle in a showdown of HBCU schools on Saturday evening. Both teams enter after some recent success. Alabama State has won three consecutive games, while Grambling beat Bethune-Cookman 28-14 in their last contest. The last time these teams met was in 2019. Alabama State won by a score of 23-20. They'll surely hope to repeat that performance.
Alabama State (4-3 Overall, 3-2 in SWAC)
The Hornets' conference record currently stands at 3-2. A win here would certainly bolster their perception in the SWAC – East. They're putting up an average of 2.4 touchdowns and 19.3 points per contest. The Hornets' defense is conceding an average of 317 yards and 18.0 points per game.
Wideout Kisean Johnson will be leading the way for Alabama State. Johnson has accumulated 39 receptions for 553 yards and four touchdowns thus far this season.
Alabama State boasts a versatile ground game. Quarterback runs make up 30% of their rushing attempts this season.
Alabama State went 6-5 in 2022. They've had good luck at neutral sites this season, as their current neutral site record sits at 1-0. Alabama State is 4-2 in SWAC games.
Grambling (4-4 Overall, 3-2 in SWAC)
So far this season, the Tigers' offense has shown they can outperform their defense. They have averaged 159 rushing yards and 221 passing yards, for an average of 380 total yards of offense per game. Their backs and receivers have been particularly impressive, averaging 4.5 yards per rushing attempt so far this season.
Chance Williams gears up after an impressive performance in Grambling's last game. Williams rushed for 119 yards and two touchdowns in the team's win.
Grambling's offense is constantly looking to get their star receiver involved. Antonio Jones has been on the receiving end of 28% of the team's passing yardage this season.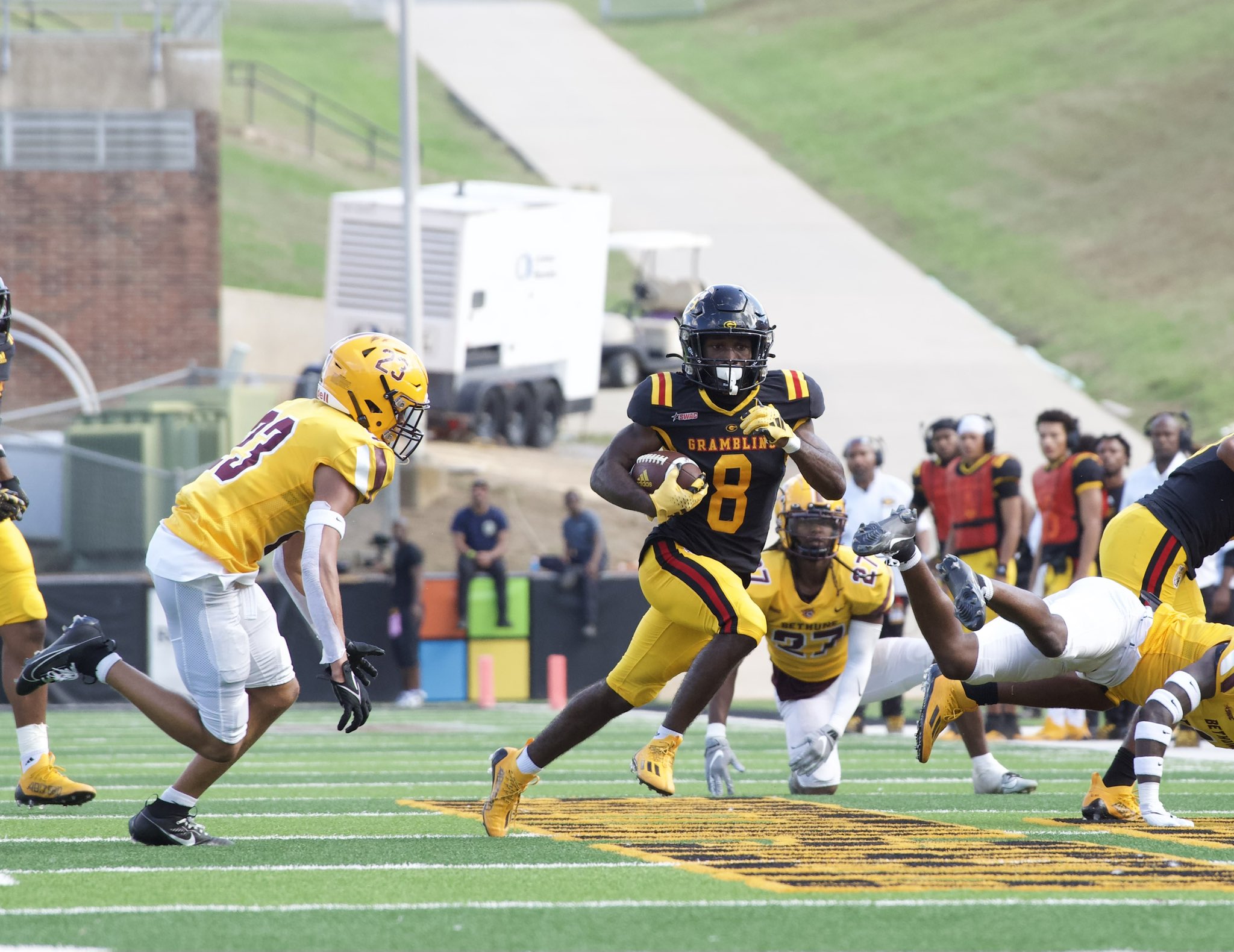 The Tigers' record sits at 1-2 for their last three games, scoring over 20 points in each of those matchups. They are 1-1 at neutral sites so far this year. Grambling is 3-3 in FCS HBCU games, averaging 29.5 points per game in those games.
Gameday AI content is produced using Artificial Intelligence technology powered by Boost Sport before being approved and published by HBCU Gameday.